BIOGRAPHY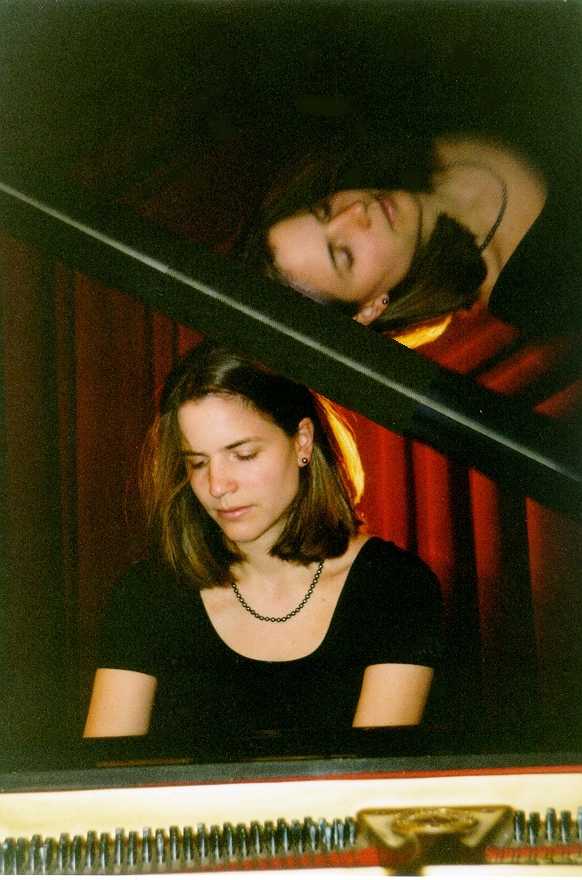 Born 1976 in Vienna.
Formal piano training at the age of 4.
From 1990 studying at the Musikuniversitaet in Vienna with Alma Sauer, Michael Krist, Avedis Kouyoumdjian, Michael Hruby and Paul Stejskal.
Diplomas (Mag. art.): Concert, Piano teaching, Chamber music.
Participation in various international master-classes and in chamber music seminars in Austria, Germany, France, England and Switzerland.
Repeated prize-winner in the Austrian Federal Competition "Jugend musiziert".
Numerous appearances in recitals, as a soloist with orchestra, as chamber music player and as a vocal- and instrumental accompanist in Austria and abroad, e.g.
Vienna (Konzerthaus, Arnold Schönberg Center), Leoben, Vorarlberg (Feldkirch, Montafoner Musiksommer, St.Gerold), Tirol (Seefelder Sommerkonzerte), in Switzerland (Buchs, Banco), Hungary (Budapest, Zemplini Festival), Germany (Berlin), Italy (Rom, Mailand, Pusiano), Russia (St. Petersburg, Jekaterinburg), Japan (Kyoto International Music Student's Festival), Poland (Tarnów, Przemysl), Danmark (Bornholms Festival), USA (New York), and Canada (Toronto).
Several appearances in radio- and tv-programs.
Releases of compact discs.
Teaching experience.
Piano teacher at international master classes and chamber music seminars.
Jury member at piano competitions.
Conducting piano classes, among others - at the Viennese "Johann Sebastian Bach Music School" and as a teaching assignee at the Viennese "Musikuniversität".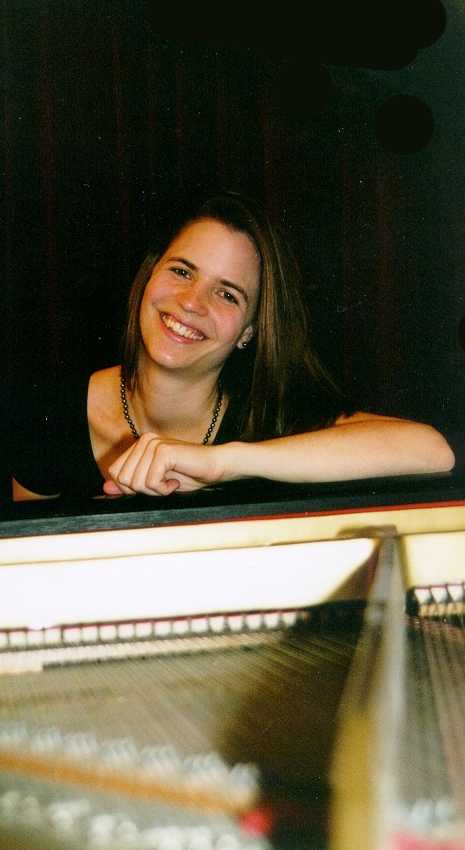 PRESS REVIEWS
"... besides outstanding proficiency there is great enthusiasm and courage ..."

"... her appearance ... was answered enthusiastically."

"... her differentiated touch and her competence ..."

"A large audience was carried away by her rich-coloured playing. The name Christina Leeb will surely be remembered by the listeners."

"The young pianist Christina Leeb introduced herself with music by Frederic Chopin, Wolfgang Amadeus Mozart, Claude Debussy and Franz Liszt and she convinced with her vital performance."

"... the pianist surprised with her lucid and sound piano-playing and with a particular strong expression."

"... Christina Leeb acting as pianist. It was a performance with plenty of late-romantic ectstasy of melodies ..."

"... she revealed her love for music with each of the pieces played. Whenever melancholy or vivacity was demanded - Christina Leeb made her performance a delightful enjoyment for all the fascinated listeners."

"...We have been listening to a Viennese duo [violin recital together with Hermann Swietly] playing with a very specific sound based on perfect technique… The pianist was not unsparing with the illustrations of the spring. The spring was underway to Beethoven's "Spring sonata" in a technically brilliant playing… Generally the violinist showed his competence in expression and in a virtuoso technique, whereas the pianist maintained a warm and full sound and a constant piano part, and perfectly expressed the numerous changes of mood… The listeners witnessed two musicians who extracted the expression to the last drop of this great music [César Franck/violin sonata] – to achieve finally a complete musical and interpretative freedom. (Denmark/Bornholms Festival 2006/Review in "Bornholms Tidende")

...The two ladies - striking up with pleasure - developed a fascinating form [4-hand recital together with Agnes Wolf in Cham/D] ...and demonstrated an impressing pianistic brillancy." (October 2009/"Bayerwald-Echo")

"Splendid piano music for a splendid audience... [4-hand recital together with Agnes Wolf in Cham/D] ...Thus the pianistic art of the piano-duo... was on a very high level... This burning fire of Hungarian folklore was risen brightly - bold, flexible and full of life [Brahms/Hungarian Dances]... (October 2009/"Chamer Zeitung")

CD review on www.klassik-heute.de

"The Hungarian saxophonist Sándor Rigó has total command of his instrument. He is able to conger up not only breathtaking runs, but also countless shades of tone in an exceptionally wide dynamic range. A major contribution to the outstanding impression made by this CD is provided by the Austrian pianist Christina Leeb-Grill, who plays her difficult part in a crystal clear manner. She masters the quite complex rhythms with great aplomb and is an absolute equal partner of the saxophonist. The technical quality of the recording also leaves nothing to be desired. This production will delight both saxophone enthusiasts and fans of entertaining modern chamber music."

Sixtus König † [02.10.2009]
CONTACTS
...for questions, messages, critique, offers, or whatever...
Phone

+43 2271 24159




Cellphone

+43 664 53 43 583
e-mail christinagrill@gmx.at

Also visit the gallery, the list of repertoire, the CDs, the links...